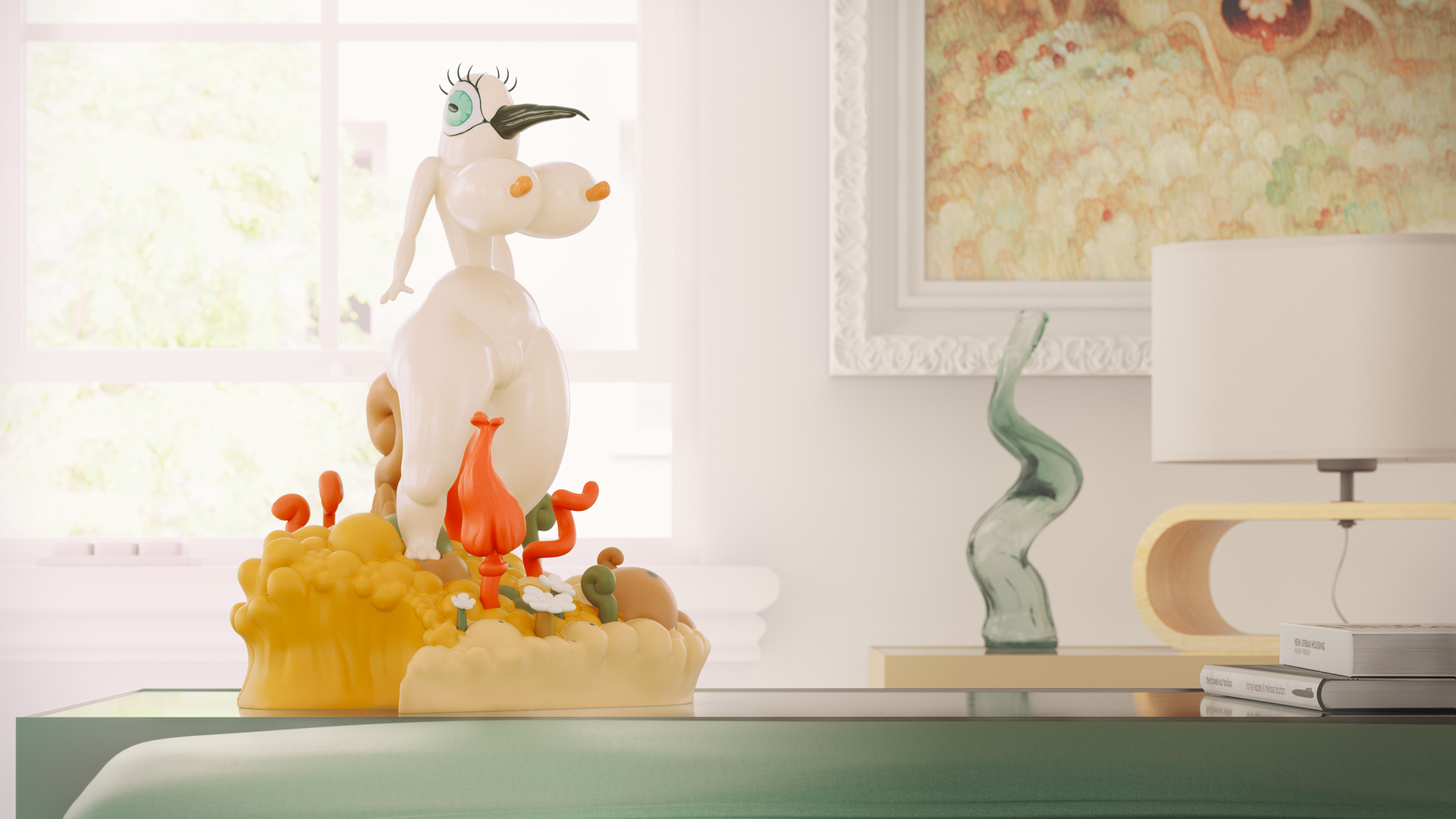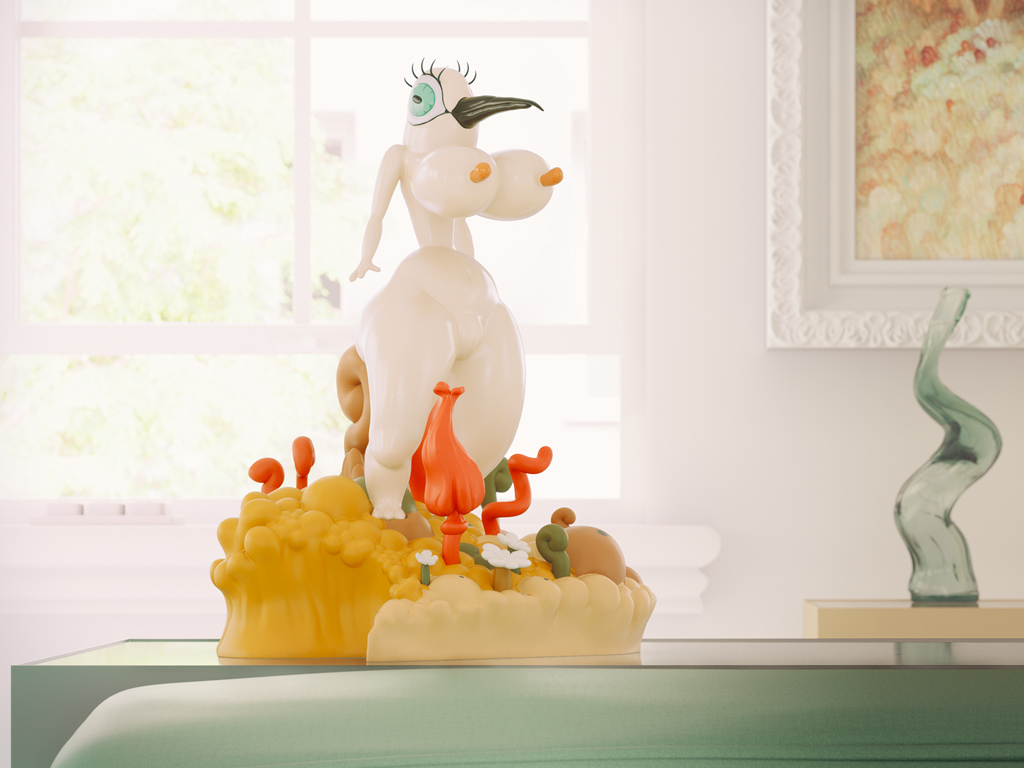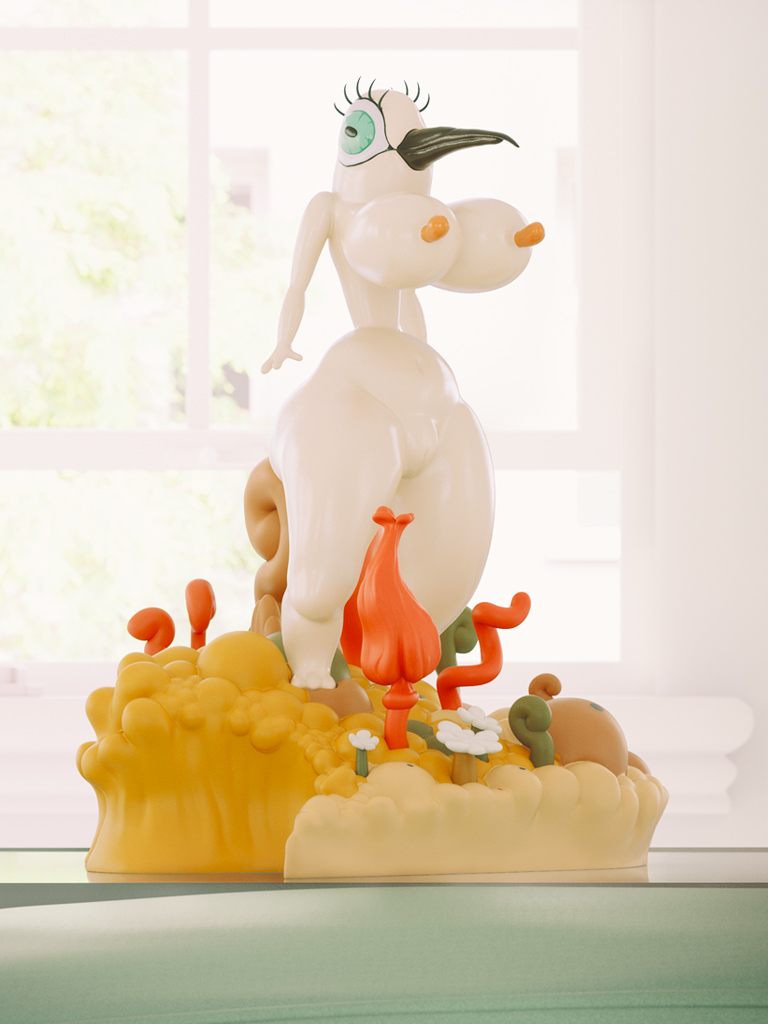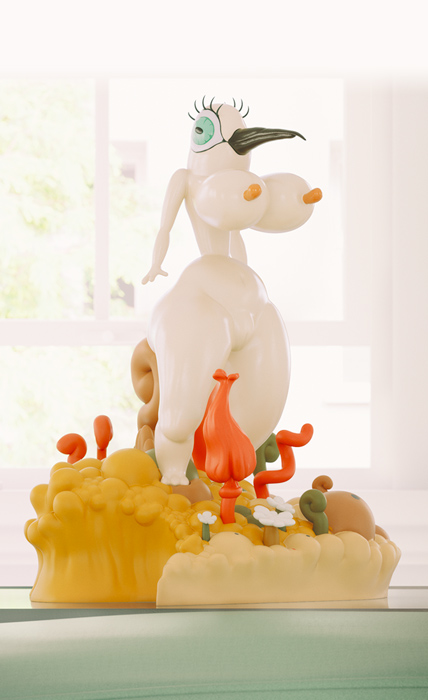 LIMITED EDITION
50 PCS WORLDWIDE
EVE by DAVE COOPER.
2023, Sculpture.

50 pcs worldwide.
Dave Cooper's works reflect on hedonism, body image, concepts of beauty and sexuality, with randy characters often set in gelatinous landscapes. The common denominator in all his works, as the artist explains, is "an element of extreme contrast, whether it's cute and horrifying, innocent and lurid, grungy and delicate, light and dark."  Without departing from this line, the artist has designed the character of Eve.
550€
Shipping included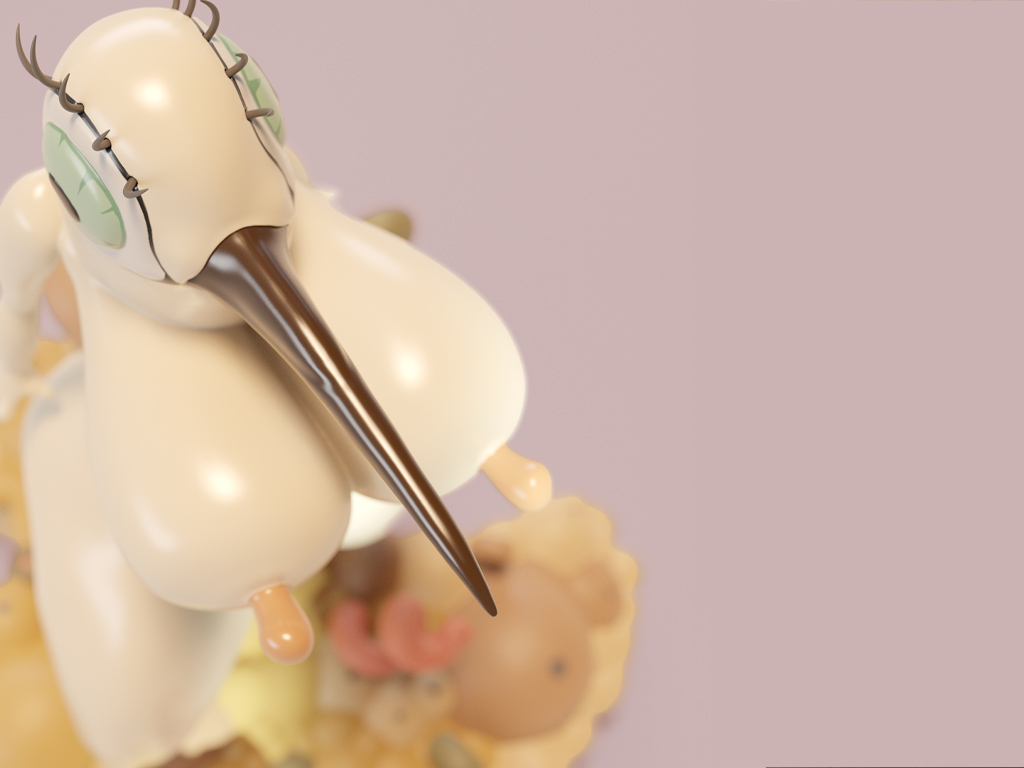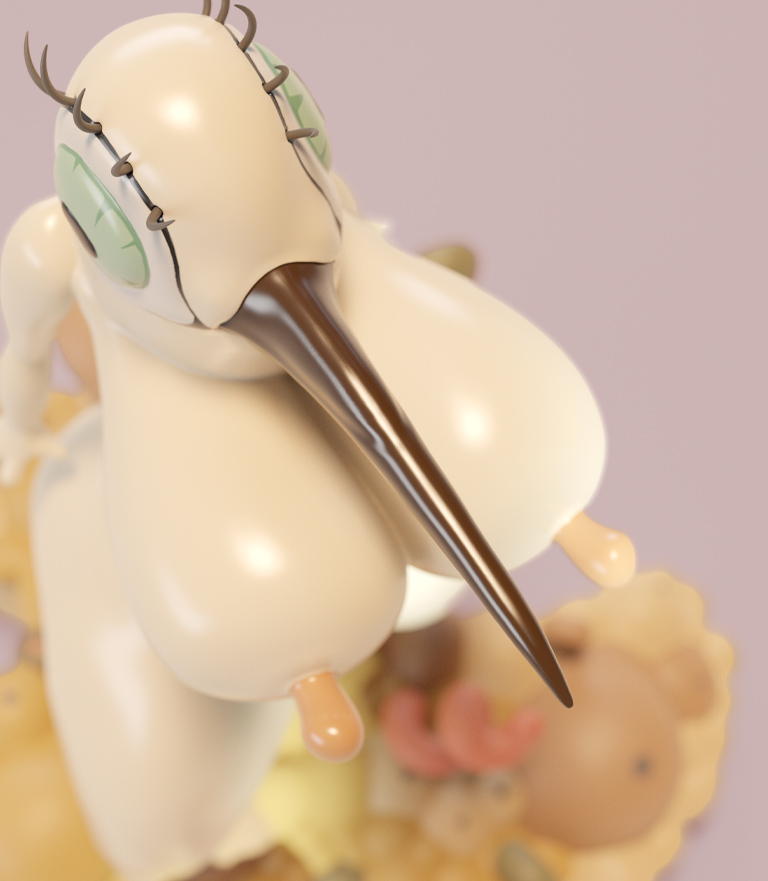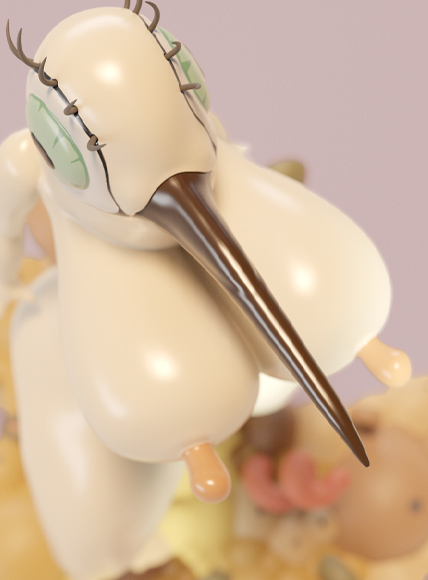 Handmade and Hand Painted Fine Art Sculpture
Resin cast, acrylic painting, matt and satin varnish.
Certificate of Authenticity included.
Full-color print included.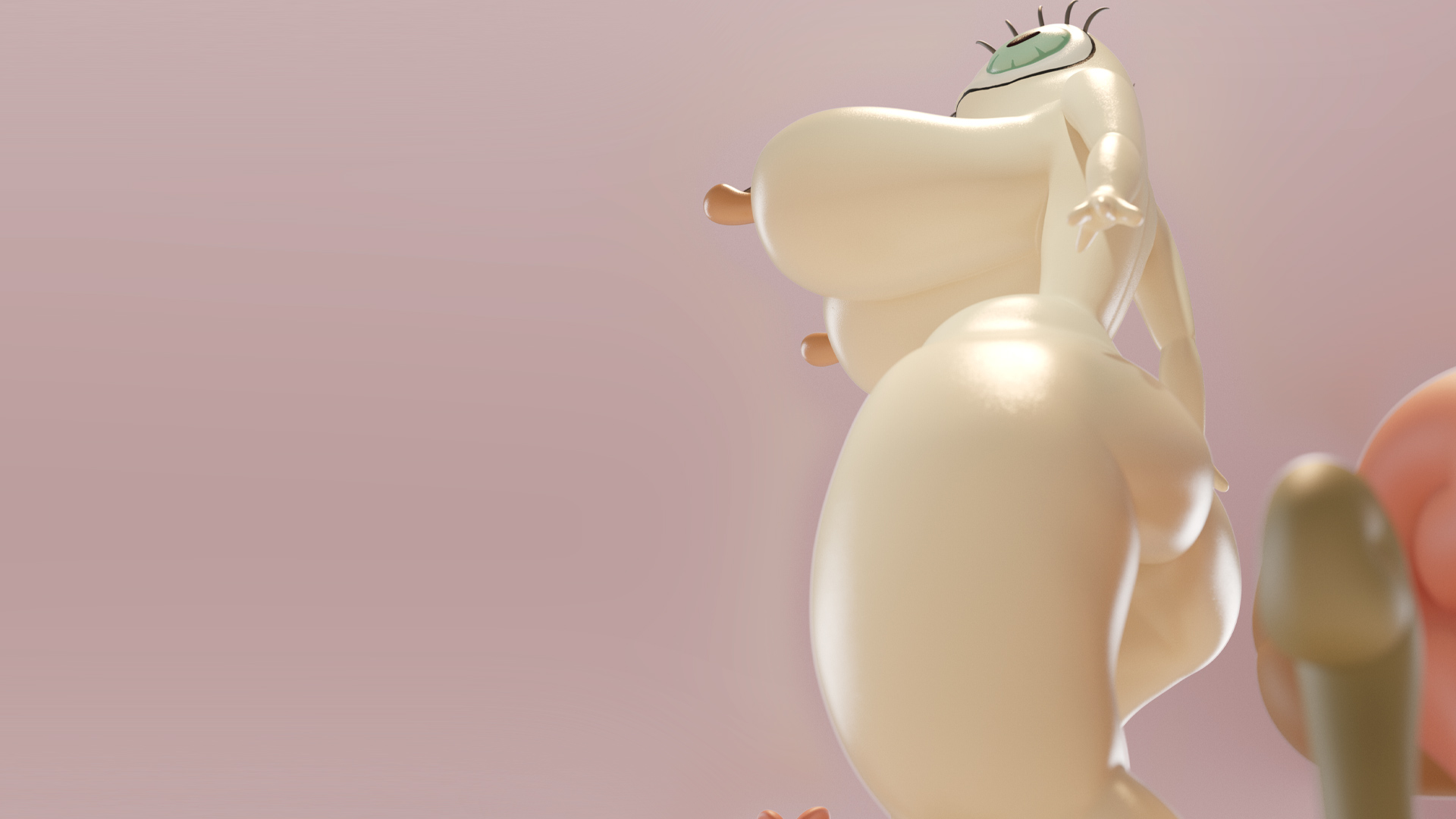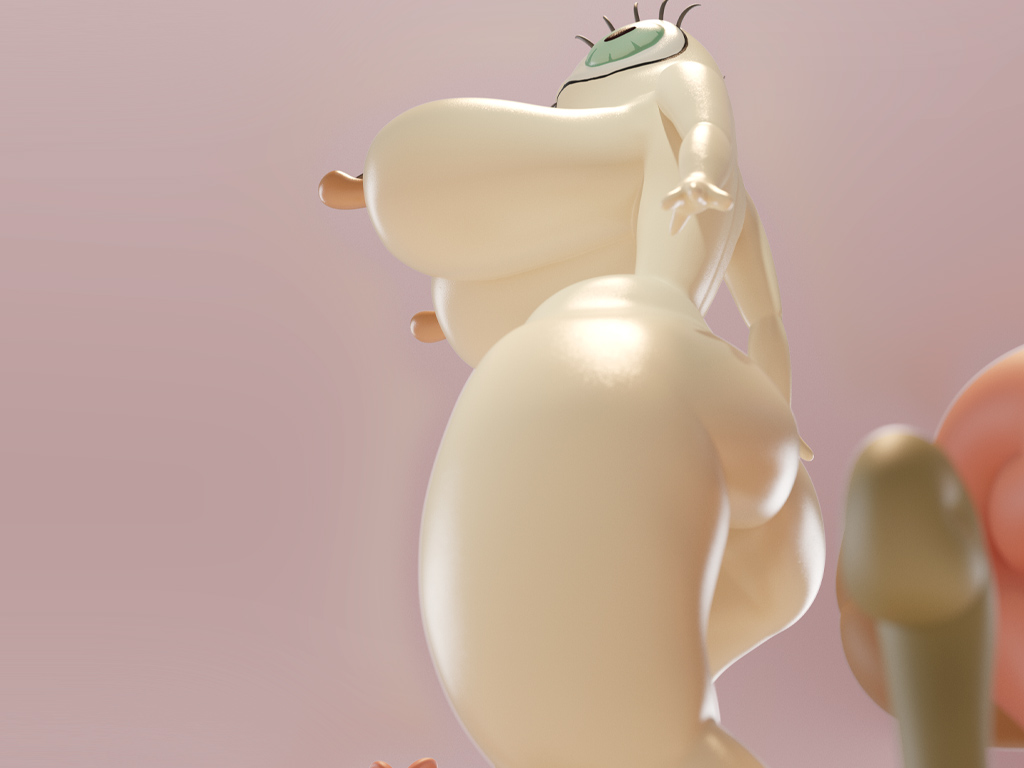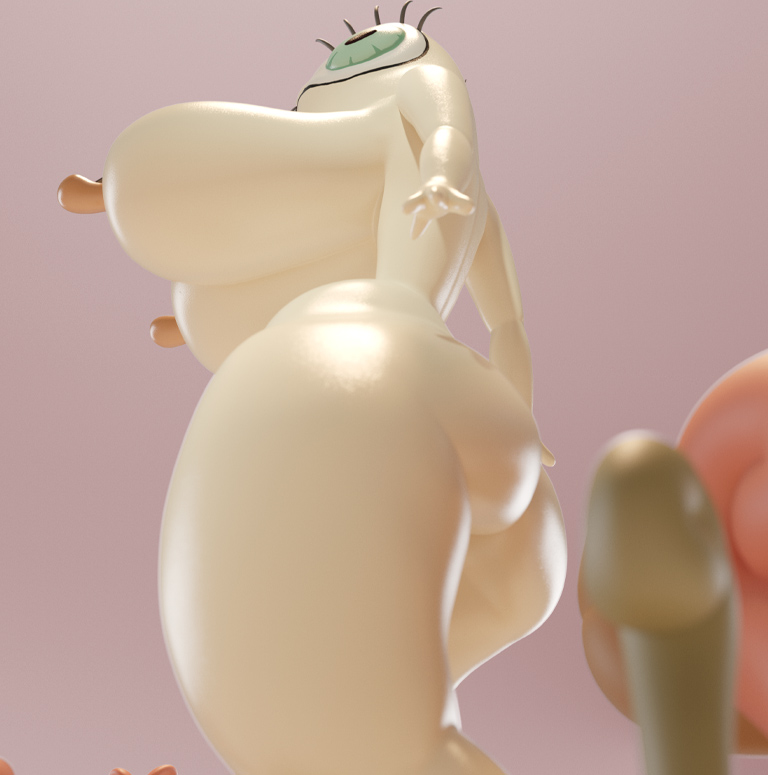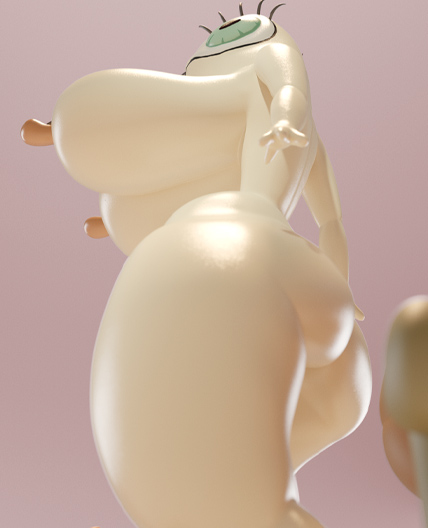 Collectible Fine Art Sculpture.
Size/Dimensions: 19,5 x 26 x 17,5 cm ( 7.7 x 10.2 x inches)⁠
Weight: 2250 gr.
Eve is disassembled to ensure safe shipment.
Parts:
-Eve and glued eyelashes
-Beak
-Base
-Flowers
Easy assembly of the parts. Doesn't require any special skill. Guidelines included.